CHANIA VAN TOURS PREVELI - PLAKIAS TOUR
PALM FOREST PREVELI
PALM FOREST PREVELI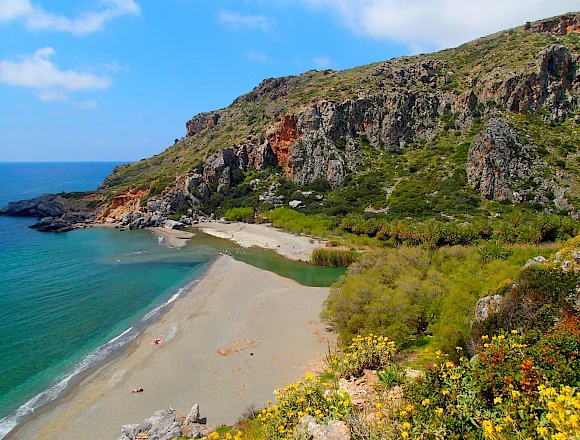 PALM FOREST PREVELI
PALM FOREST PREVELI
PALM FOREST PREVELI
PALM FOREST PREVELI
PALM FOREST PREVELI
PALM FOREST PREVELI
PALM FOREST PREVELI
PALM FOREST PREVELI
PALM FOREST PREVELI
PALM FOREST PREVELI
PALM FOREST PREVELI
PALM FOREST PREVELI
PALM FOREST PREVELI
PALM FOREST PREVELI
PALM FOREST PREVELI
Reasons to visit Preveli!!!
One of the most famous beaches in Crete, isolated, beautiful and romantic!
Palms and oleanders remind you of a tropical paradise forest amidst the dry rocky Mediterranean terrain.
The forest of palms is the second largest of its sort in Crete. The palms are Phoenix theophrastii and are unique to Crete.

Price includes:
Transport by luxury minivan
Hotel pick up and drop off
English speaking, local driver
Fuel , Liability insurance , local taxes
Snorkeling equipment
SUP (StandUp Paddle) board
Portable fridge,ice
Inflatable toys for kids
* Just to note – In order to reach the beach, there is a downhill path that takes 15 - 20mins to walk. However, you will be compensated for that by the breathtaking scenery and the view of the beach from up there!
Optional stop
Plakias – for a nice meal to a nice taverna by the sea with fantastic Cretan food and then a visit to Souda beach – a long sandy beach with an exotic hint due to the colonies of the Cretan palm trees of Theophrastus found there. The rocky ends of the beach are ideal for snorkeling while the waters are safe for families with small children.
THE PALM FOREST OF PREVELI & PLAKIAS BEACH
Tour Type: Private Tour
Tour Duration: approx. 8-9 hours
Distance: 160 -200 km (roundtrip)
Departure Time: 9:00am (Flexible)
Departure Point: Hotel
PRICE (WEB):
1-4 Guests 240 euros / group price
5-8 Guests 300 euros / group price
DESCRIPTION
Preveli it is certainly the most famous beach of southern Crete, and receives thousands of visitors every summer. On the banks of the Grand River is a large colony of palm trees of Theophrastus, which gives the area a sense of African landscape.
The river forms a large lake 1.5km long before it flows into the sea and has water all year round. You can walk along the river, under the shade of palm trees and other trees, and begin to ascend the beautiful gorge. The swimming in the river will certainly be a pleasant experience. The palm forest was completely burned on 8/22/2010 due to a big fire, but paradoxically returned greatly in a short time.
At the exit of the river is formed a sandy beach with pebble bottom and very cool waters. In the eastern part of the beach there is a beautiful imposing rock, looking like a ship's mast.
Optional stop
Plakias & Souda beach
After that go to Plakias for a nice meal to a nice taverna by the sea with nice Cretan cuisine. If you have the energy, visit Souda beach (3km from Plakias). A nice long sandy beach that lies at the exit of a valley, run by the small river Finikas which has water all year round. Also, there you will find colonies of the rare native Cretan palm trees of Theophrastus which offer an exotic hint to the beach.
SCHEDULE:
Your trip will start at 9am when you will be picked up from your hotel by our deluxe mini-bus. The journey to Preveli will last about 1,5 hrs. Your whole trip will have a duration of 8-9 hrs, so we will drop you off back to your hotel at around 17:00 hrs.
The trip could be customized to your needs, please talk to us prior to your booking.

Booking Conditions
Once you decide for your favorite Van Tour and the date of your convenience, please complete the booking form and send it to us. We will then check the availability and provide you with a booking confirmation including all necessary information and details.
Pick you and drop off for all our Van Tours is at the road in front of your hotel.
Your booking does not require a prepayment. Since all our activities are weather dependent we prefer full payment at the beginning of the Van Tour.
A few days before the tour you will receive a further email and we will ask you to confirm again your attendance.
Should you have more questions or require any information, please email us at tours@seastarchania.gr. We will be glad to respond as soon as possible.
Equipment for Sea Activities are provided for FREE*
Professional Snorkeling equipment
SUP (StandUp Paddle) board
Inflatable toys for kids
MORE ORGANIZED PRIVATE MINIVAN TOURS